Taskplane is now in Private Beta
Stop managing your tasks.


Get them done
Taskplane helps your team plan and execute on your tasks, through an intuitive and extensible app, that works with your tools.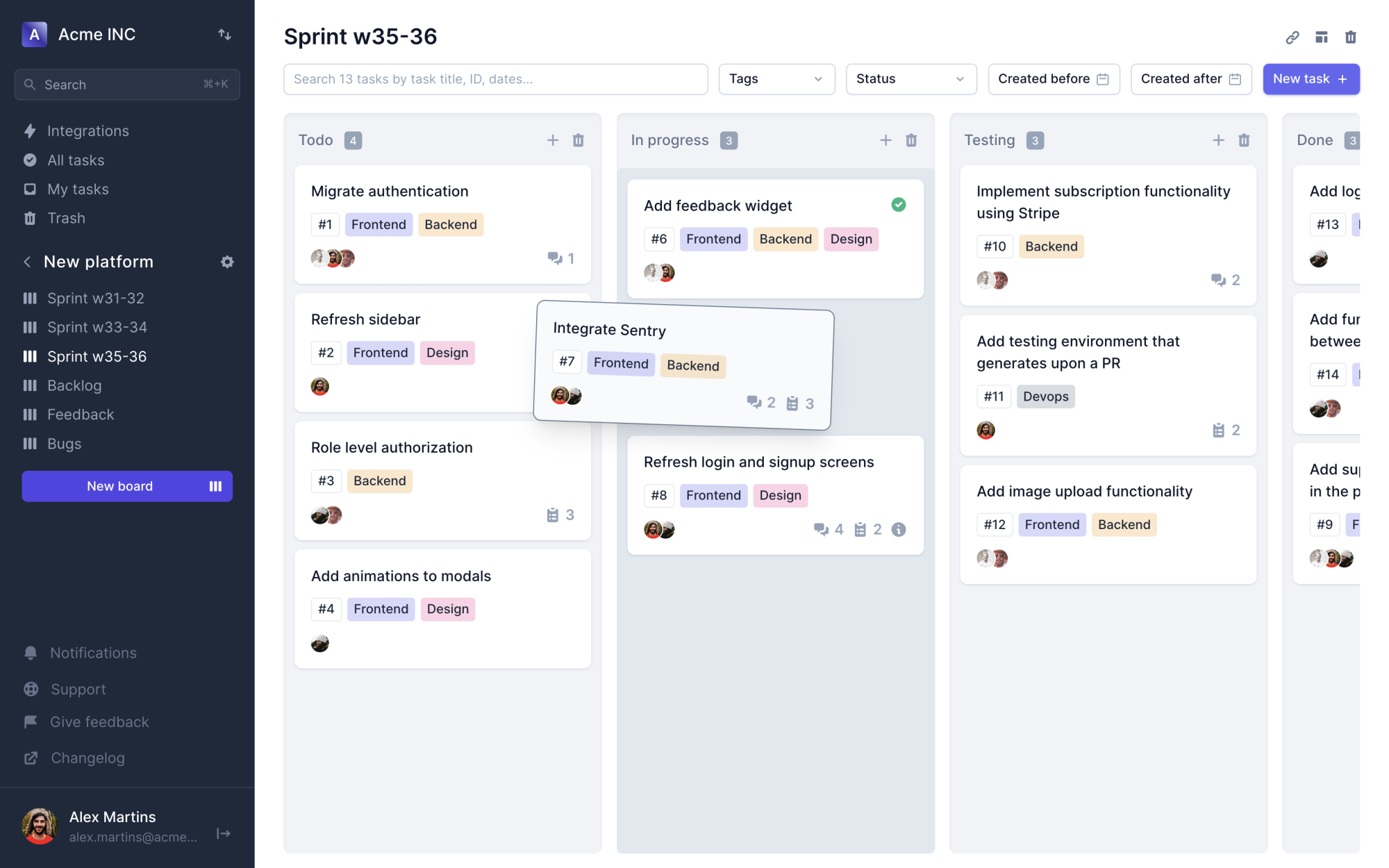 For teams and organizations
Ship features faster
Choose between the fields in Taskplane to describe the task as clearly as possible, so your team can come up with the best solution in the first place.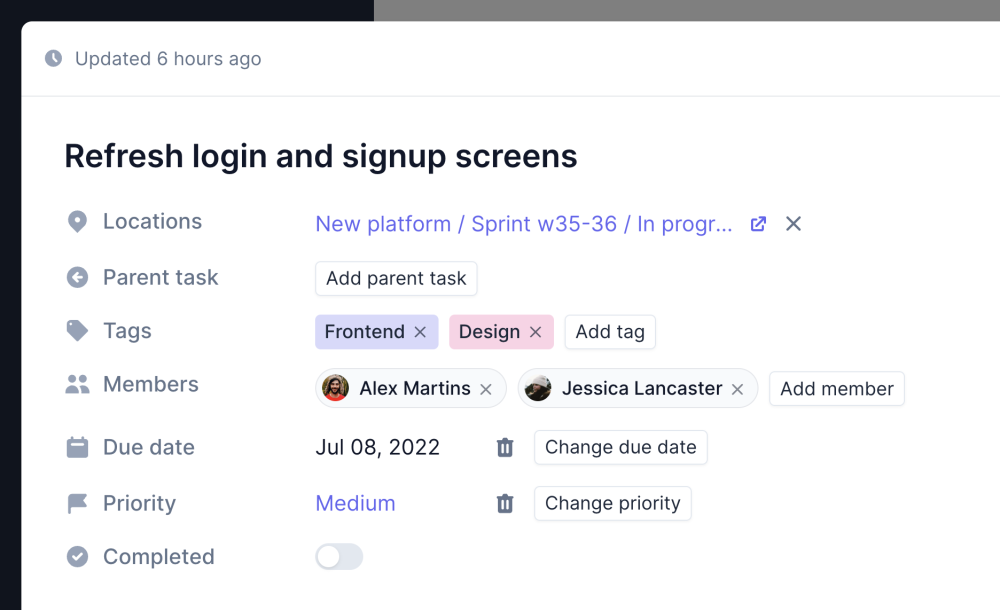 Easy to get started
Import your tasks from pre-existing services
Get started easily with Taskplane by importing your tasks, projects, boards, columns and labels from other services, like Todoist, GitHub, Todoist, and many more to come.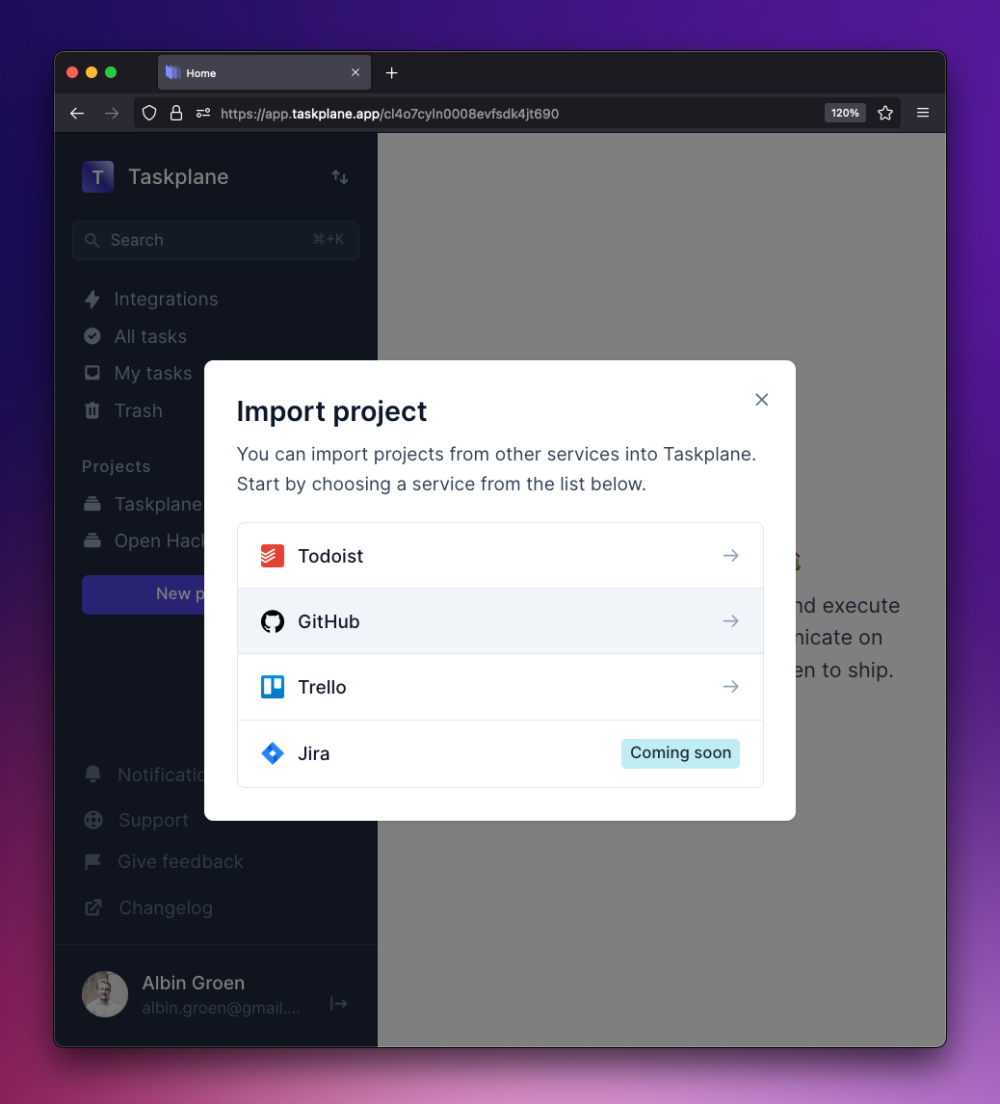 Integrations
Taskplane integrates seamlessly with your pre-existing workflows and applications
GitHub
Add pull requests and issues from GitHub to your tasks in Taskplane
Gitlab
Add pull requests and issues from Gitlab to your tasks in Taskplane
Slack
Add hooks for posting new tasks to specific channels in Slack
Discord
Add hooks for posting new tasks to specific channels in Discord
Figma
Add Figma prototypes to tasks to help members build better features
Raycast
Create, browse & search tasks right from your desktop with Raycast
For individuals & startups
Multiple workspaces
With Taskplane you can easily create a personal workspace, where you can manage just your own tasks for that next thing you're working on.
For a faster workflow
Chat, right on a task
In Taskplane, every task features a rich chat experience, so you and your team can hash out any questions or knowledege gaps before you start designing and building.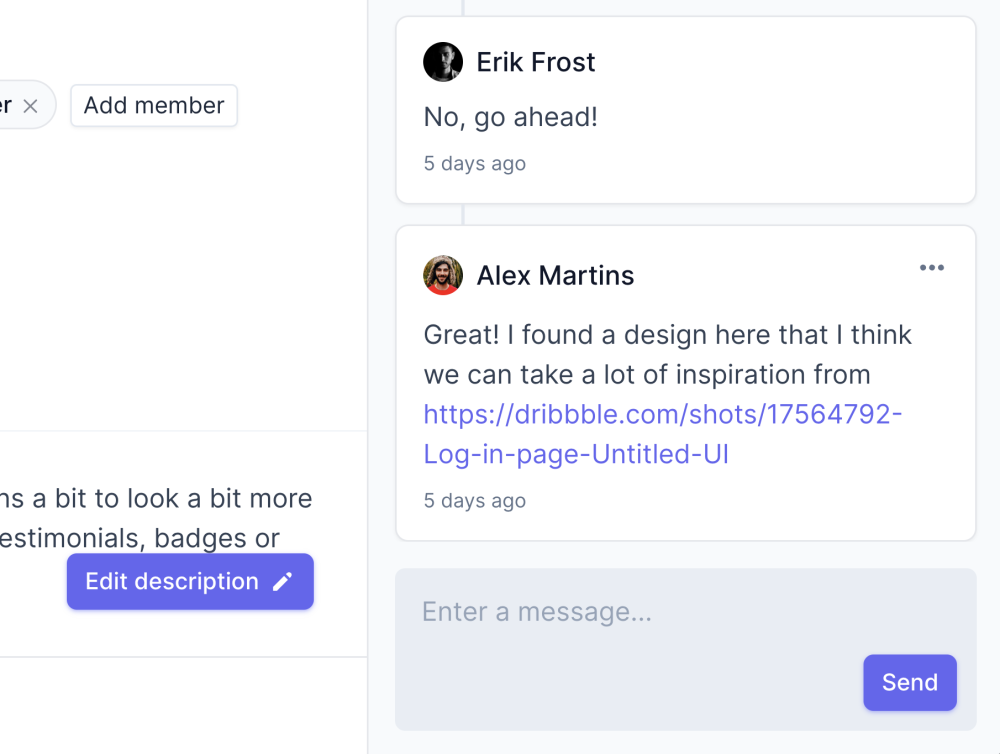 Git and GitHub integrations
Auto-generated Git branch names
Remove wasteful time in having to come up with your own branch names. Taskplane gives you one right on the task.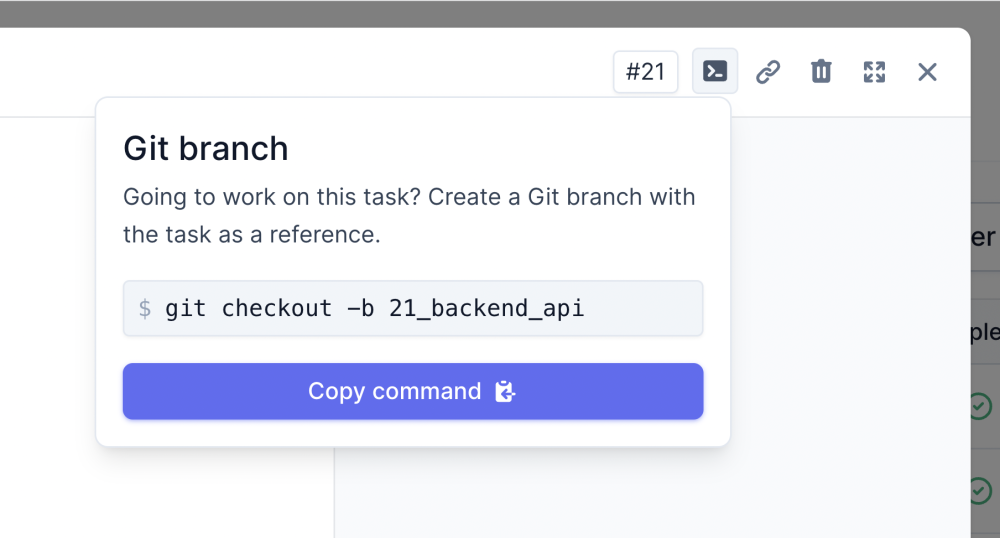 What people are saying
It's like a cleaner, better version of Trello. So great!
Victor Neumann
Stripe & Invest it!
---
Taskplane makes my project plans less messy and more enjoyable. With a great and easy design on top of that
All the features you expect
Taskplane combines an ease-to-use app with powerful features that you expect from a modern project management app
Projects
Multiple projects inside of a single workspace at the same time
Boards
Use tranditional kanban-style boards with custom columns
Tasks
Information-filled tasks to help your team build the right thing
Teams
Invite your whole team to Taskplane to get more done together
Chat
Use the chat to communicate with the members of a task
Reactions
Tasks don't have to be dull. Show your emotions with reactions
Tags
Tag your task with relevant labels for members to faster grasp them
Sub-tasks
With sub-tasks you can split up a large task into several steps
Due dates
Mark tasks with a calendar due date to help your team ship in time
Priorities
Prioritize your tasks to help your team know what to focus on
My tasks
Each member has their own inbox for tasks assigned to them
Trash
All deleted tasks stay around in the trash, so you can recover them later
Great for teams
Stay in the loop
Stay in the loop of what happens in your team on Taskplane through the notifications in the sidebar. You'll get notified when you're assigned to a task, removed, or if the scope changes.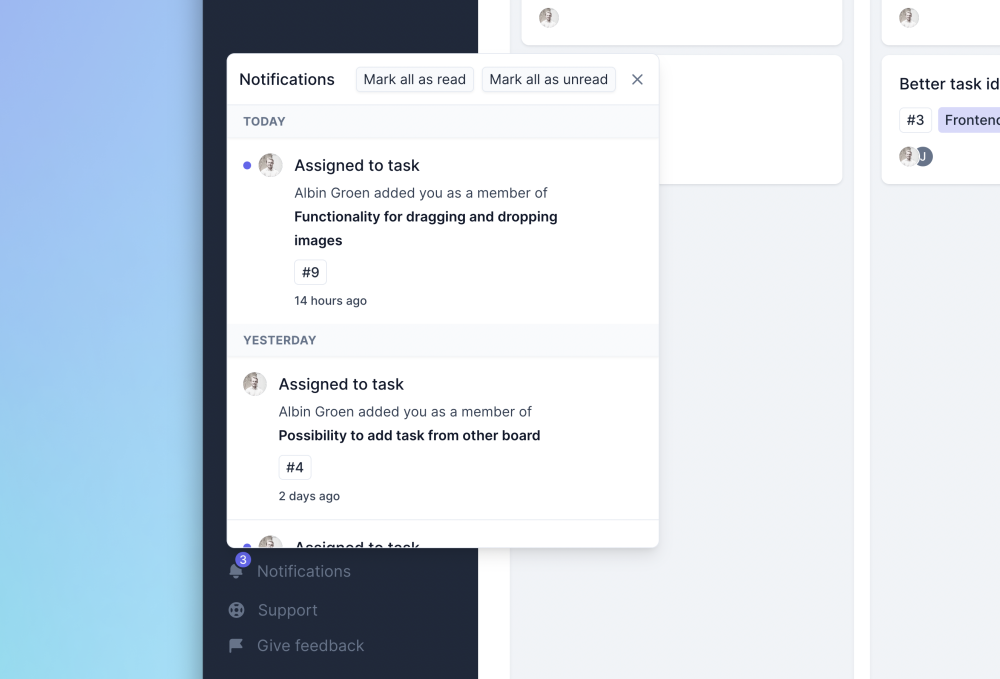 Easy to get started
Let's not complicate it
Learning the workflow of Taskplane is easier than anything else. It's got the right abstractions, and a refined UX, to help your team worry less about us, and more about you.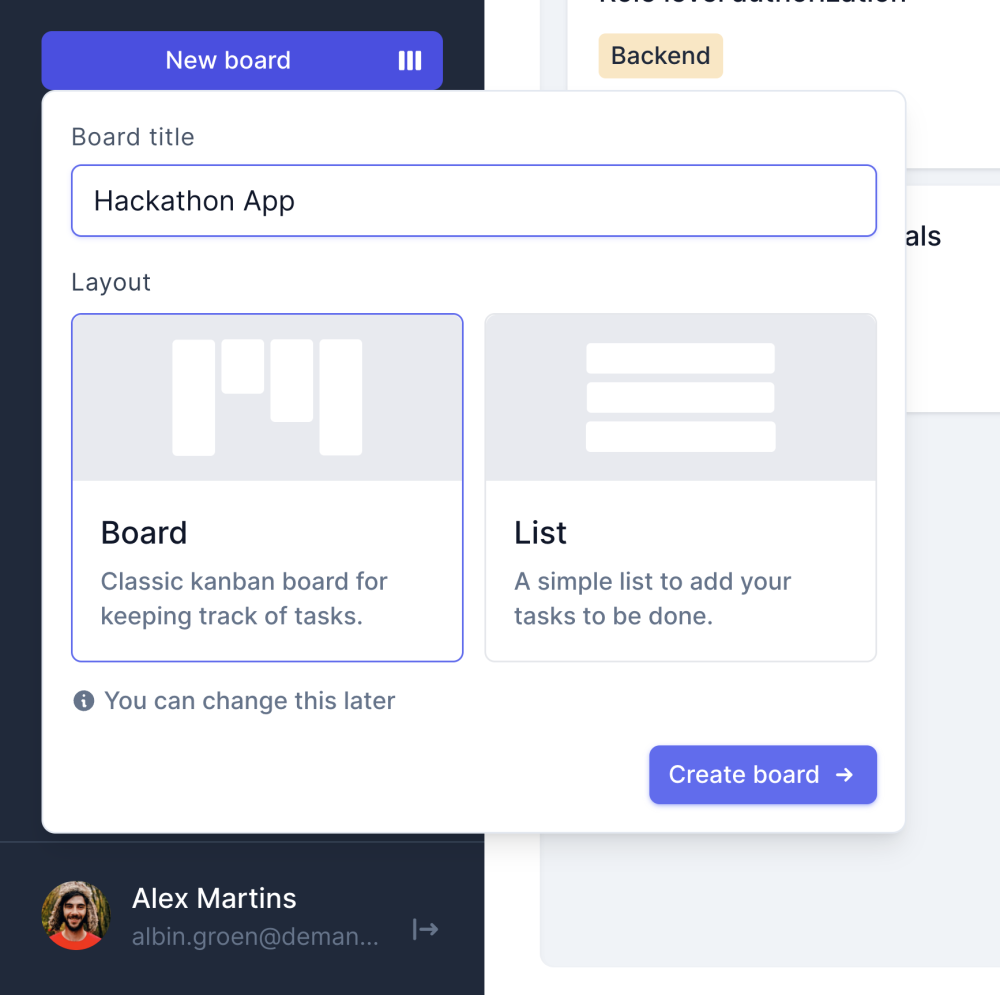 Everything at your fingertips
At the speed of thought
Using the command palette in Taskplane you can browse tasks, projects, boards and much more, right through the keyboard. Perfect if you're a super-user.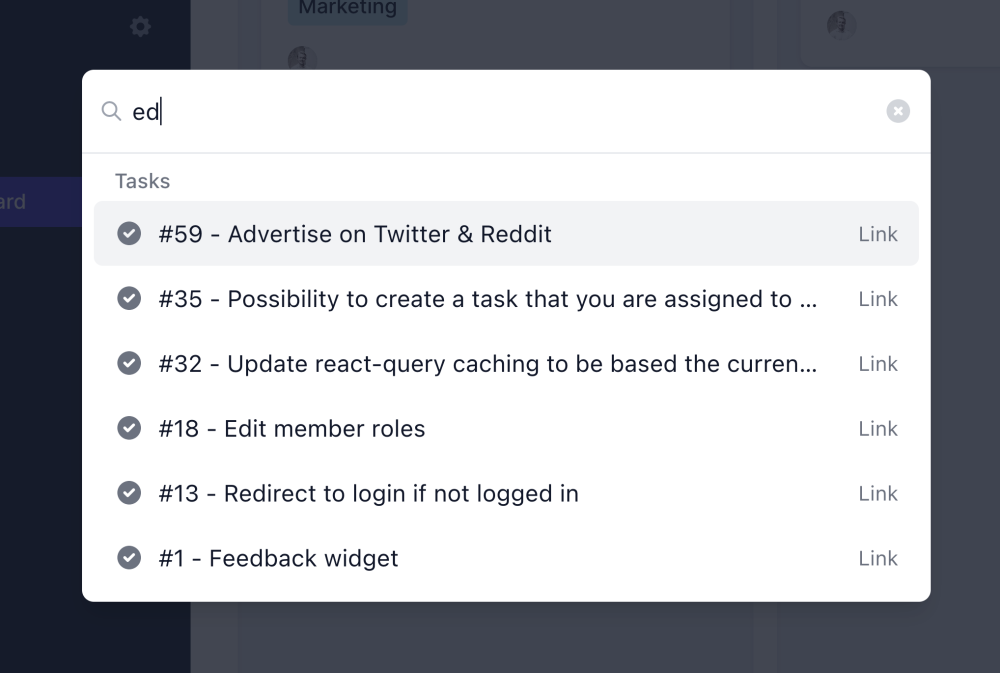 Secure your Taskplane
Taskplane is in Private Beta, which means we only let a small group of selected people in. Make sure to request your access to be one of the first to try it out.